Veterans Day at the Truman Library
Please note, this event has expired.
Free museum admission and a full day of activities to salute our veterans.
Celebrate America's veterans at the Truman Library's annual Veterans Day event, the Ike Skelton Veterans Day Salute. Enjoy free museum admission for all and a full day of activities for all ages, including an official wreath-laying ceremony and 21-gun salute, a panel discussion featuring veterans from recent conflicts, musical performances, kids' activities and more.
INDIVIDUAL DATES & TIMES*
Additional time info:
11:30 a.m. – 5:00 p.m.
FREE MUSEUM ADMISSION
Mini exhibit featuring highlights of the Truman Library's newly acquired Korean War collection (Museum Lobby)
"Thank our Heroes" – Make a Card for a Veteran (Museum Lobby)
Coloring activity for kids (Museum Lobby)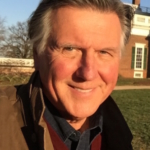 12 – 12:30 p.m. 
The Honorable Ike Skelton Veterans Day Salute (Auditorium)
The Honorable Ike Skelton Veterans Day Salute is a moving ceremony honoring our veterans, beginning in the Auditorium with the presentation of the colors and remarks from Brig. Gen. (Ret.) Tim White (USAF), who will draw on his 32 years of distinguished service in the U.S. Air Force. The brief ceremony will continue into the Truman Courtyard for a wreath-laying ceremony, 21-gun salute and more. This ceremony is free and open to the public, and RSVPs are not required.
1 p.m. 
Grateful Americans entertainment group performing a dance routine and patriotic show (Front steps)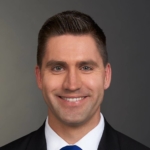 2 p.m.
"Boots on the Ground: The Evolving Role of the American Military" Public Program (Auditorium)
Deployed to approximately 150 countries around the world, the U. S. military is engaged in more than just combat missions. Beyond protecting the U.S. and our allies, the military is also involved in counter-insurgency missions, peacekeeping operations and humanitarian efforts. In addition to training security forces of foreign governments, they work to win over the hearts and minds of civilian populations. From the Ebola epidemic in Haiti to the threat of ISIS abroad, the American military is called on to help others while protecting us at home. Join us for a panel discussion exploring the topic of the evolving role of our military in modern times moderated by Rob Hughes, KMBC Anchor who also serves as an infantry battalion staff officer in the Army National Guard, and featuring veterans and active duty soldiers from recent deployments.
3:30 p.m
Spirit of Independence Band playing a special patriotic concert (Front steps)
Cookies and punch reception (Main Lobby)
5 p.m.
The Great War, part three of the critically-acclaimed film exploring World War I (Francis Family Theater)
*
Event durations (if noted) are approximate. Please check with the presenting organization or venue to confirm start times and duration.
LOCATION
Harry S. Truman Library and Museum
500 W. U.S. Highway 24, Independence, MO 64050
MORE FROM Harry S. Truman Library and Museum
CONNECT WITH Harry S. Truman Library and Museum